Ad blocker interference detected!
Wikia is a free-to-use site that makes money from advertising. We have a modified experience for viewers using ad blockers

Wikia is not accessible if you've made further modifications. Remove the custom ad blocker rule(s) and the page will load as expected.
Since breeding dragons is free, and they can be sold as soon as they are ready to hatch, breeding just to sell the eggs can be quite profitable. Below is a list of what amount of experience and dragoncash each gives, per hour and hatch. The Nightmare Dragon has the highest selling price of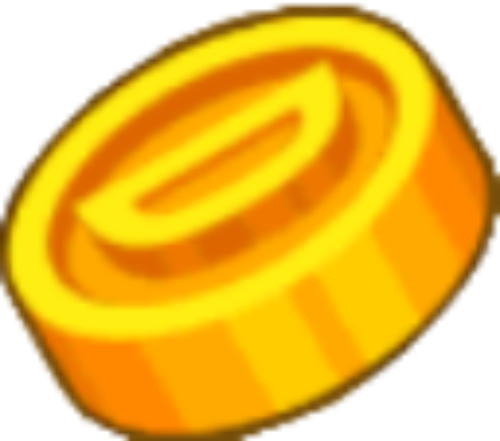 13,000,000, while Wisp Dragon has the highest dragoncash per hour of breeding and incubation, which is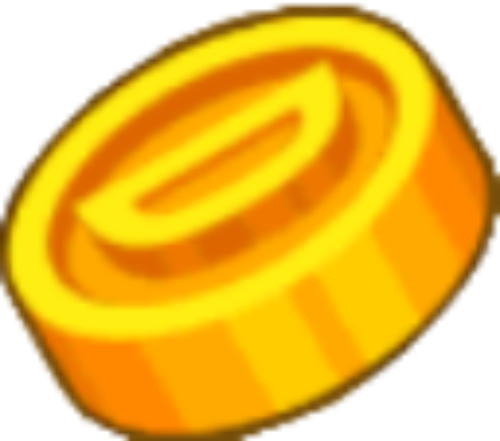 2,500,000.
Since Update 2.0 came out on October 9, 2013, breeding two of the same dragon together no longer always gives the same dragon. The best two elements to breed are light and plant, with an average dragoncash per hour of 240,909. NOTE: This assumes that you will get one Luminous Dragon for every one Meadow Dragon, though in reality it will be slightly different.
For the most experience per hour, breeding two Metal Dragons together will produce

125,000 per hour. The breeding rules from Update 2.0 do not affect the outcome, as there is only one element in the combination.
All calculations assume that there is always a pair breeding and always an egg at the nursery with no lag time in between.
Breeding Profits Table
Sort by required elements to see all required elements selections. This will allow a view of which other dragons use the same elements or combinations. For example, if the goal is to breed a Magnetic Dragon, the sort feature results will show that the Copper Dragon has the same elements, but different for-profit results.
---
Non-Limited Dragons Non-Limited Dragons - Limited & Epic Dragons Limited & Epic Dragons
---
| Level | Dragon | Required Elements | Time (hrs) | | | /Hour | /Hour |
| --- | --- | --- | --- | --- | --- | --- | --- |
| 1 | Plant | Plant Dragon x2 | 0.0042 | 100 | 50 | 25,000 | 12,500 |
| 2 | Fire | Fire Dragon x2 | 0.0833 | 100 | 50 | 50 | 125 |
| 2 | Flower | Fire + Plant | 1 | 1,000 | 5,000 | 1,000 | 5,000 |
| 2 | Poison | Plant + Fire | 0.5 | 2,500 | 5,000 | 5,000 | 10,000 |
| 3 | Pepper | Fire + Plant | 6 | 3,500 | 12,500 | 583 | 2,083 |
| 4 | Earth | Earth Dragon x2 | 2 | 500 | 250 | 1,250 | 625 |
| 4 | Forest | Plant + Earth | 4 | 3,500 | 10,000 | 52,500 | 2,500 |
| 4 | Lava | Fire + Earth | 10 | 4,500 | 5,000 | 450 | 500 |
| 4 | Moss | Earth + Plant | 12 | 1,500 | 5,000 | 125 | 416 |
| 4 | Obsidian | Earth + Fire | 8 | 3,000 | 5,000 | 375 | 625 |
| 4 | Tree | Plant + Earth | 14 | 8,000 | 5,000 | 571 | 357 |
| 9 | Arctic | Cold + Earth | 22 | 10,000 | 125,000 | 454.55 | 5,681.82 |
| 9 | Blue Fire | Fire Dragon + Cold [1] | 12 | 20,000 | 500,000 | 1,667 | 41,667 |
| 9 | Cold | Cold Dragon x2 | 12 | 5,000 | 15,000 | 417 | 1,250 |
| 9 | Evergreen | Cold Dragon + Plant | 10 | 5,000 | 60,000 | 500 | 6,000 |
| 9 | Frostfire | Cold Dragon + Fire [1] | 12 | 4,500 | 500,000 | 375 | 41,667 |
| 9 | Glacier | Earth + Cold | 10 | 7000 | 100,000 | 700 | 10,000 |
| 9 | Lichen | Cold + Plant | 6 | 6,000 | 50,000 | 1,000 | 8,333 |
| 9 | Mountain | Cold + Earth | 14 | 5,500 | 50,000 | 393 | 3,571 |
| 12 | Ash | Plant + Lightning | 6 | 5,000 | 500,000 | 833 | 83,333 |
| 12 | Cactus | Lightning + Plant | 0.5 | 20,000 | 100,000 | 40,000 | 200,000 |
| 12 | Crystal | Lightning + Earth | 24 | 10,000 | 100,000 | 417 | 4,167 |
| | Firefly | Fire + Lightning | 3 | | | 833 | 33,333 |
| 12 | Hail | Cold + Lightning | 8 | 17,000 | 117,000 | 2,125 | 14,625 |
| 12 | Lightning | Lightning Dragon x2 | 0.5 | 5,000 | 37,500 | 10,000 | 75,000 |
| 12 | Quake | Earth + Lightning | 6 | 5,000 | 100,000 | 833 | 16,667 |
| 12 | Scorch | Fire + Lightning | 3 | 2,500 | 100,000 | 833 | 33,333 |
| 12 | Storm | Lightning + Cold | 5 | 4,500 | 100,000 | 900 | 20,000 |
| 14 | Coral | Water + Fire | 11.5 | 14,000 | 800,000 | 1,217 | 6,407 |
| 14 | Current | Water Dragon + Lightning [1] | 16 | 75,000 | 300,000 | 4,688 | 6,250 |
| 14 | Geode | Earth + Water | 23 | 750,000 | 600,000 | 32,608.7 | 2,608.7 |
| 14 | Ice | Cold + Water | 8 | 4,500 | 250,000 | 563 | 31,250 |
| 14 | Iceberg | Cold + Water | 8 | 8,000 | 250,000 | 1,000 | 31,250 |
| 14 | Mud | Earth + Water | 6 | 10,000 | 250,000 | 1,667 | 41,667 |
| 14 | Plasma | Lightning Dragon + Water [1] | 16 | 75,000 | 100,000 | 4,688 | 6,250 |
| 14 | River | Water + Earth | 13 | 17,500 | 900,000 | 1,346 | 69,231 |
| 14 | Swamp | Plant + Water | 9 | 8,000 | 250,000 | 889 | 27,778 |
| 14 | Seaweed | Water + Plant | 5 | 7,500 | 250,000 | 1,500 | 50,000 |
| 14 | Salamander | Fire + Water | 9.5 | 12,500 | 700,000 | 1,316 | 73,684 |
| 14 | Water | Water Dragon x2 | 4 | 3,000 | 250,000 | 750 | 62,500 |
| 16 | Air | Fire Dragon + Water Dragon | 2 | 12,500 | 375,000 | 6,250 | 250,000 |
| 16 | Blazing | Fire + Air | 8 | 15,000 | 1,000,000 | 1,875 | 125,000 |
| 16 | Blizzard | Air + Cold | 10 | 17,500 | 281,991 | 1,750 | 28,199 |
| 16 | Dodo | Earth Dragon + Air [1] | 16 | 15,000 | 1,000,000 | 938 | 62,500 |
| 16 | Fog | Water + Air | 8 | 15,000 | 1,000,000 | 1,875 | 125,000 |
| 16 | Orchid | Plant + Air | 9 | 75,000 | 1,500,000 | 8,333.33 | 166,666.67 |
| 16 | Pollen | Plant + Air | 7 | 10,000 | 1,000,000 | 1,429 | 142,857 |
| 16 | Rain | Water + Air | 8 | 15,000 | 1,000,000 | 1,875 | 125,000 |
| 16 | Sonic | Lightning + Air | 8 | 15,000 | 1,000,000 | 1,875 | 125,000 |
| 16 | Snow | Cold + Air | 8 | 2,500 | 1,000,000 | 313 | 125,000 |
| 16 | Sandstorm | Air Dragon + Earth [1] | 2 | 12,500 | 500,000 | 6,250 | 250,000 |
| 16 | Smoke | Air + Fire | 14 | 10,000 | 100,000 | 714 | 7,143 |
| 16 | Thunder | Lightning + Air | 8.5 | 25,000 | 600,000 | 2,941 | 70,588 |
| 16 | Willow | Plant + Air | 8 | 2,000 | 1,000,000 | 250 | 125,000 |
| 18 | Brass | Metal + Fire | 5 | 200,000 | 1,000,000 | 40,000 | 200,000 |
| 18 | Chrome | Metal + Air | 5 | 200,000 | 1,000,000 | 40,000 | 200,000 |
| 18 | Copper | Metal + Lightning | 20 | 100,000 | 1,150,000 | 5,000 | 57,500 |
| 18 | Forge | Metal + Fire | 24 | 200,000 | 1,000,000 | 8,333 | 62,500 |
| 18 | Iron | Metal + Earth | 4 | 150,000 | 1,150,000 | 37,500 | 287,500 |
| 18 | Ironwood | Plant Dragon + Metal [1] | 12 | 250,000 | 1,500,000 | 20,833 | 125,000 |
| 18 | Lodestone | Metal + Lightning [1] | 25.5 | 1,000,000 | 500,000 | 39,215.69 | 19,607.84 |
| 18 | Magnetic | Metal + Lightning | 4 | 100,000 | 1,150,000 | 25,000 | 287,500 |
| 18 | Malachite | Metal Dragon + Plant [1] | 12 | 250,000 | 1,500,000 | 20,833 | 125,000 |
| 18 | Meteor | Air + Metal | 14 | 150,000 | 1,250,000 | 10,714 | 89,286 |
| 18 | Metal | Metal Dragon x2 | 8 | 1,000,000 | 500,000 | 125,000 | 62,500 |
| 18 | Mine | Metal + Cold | 10 | 100,000 | 1,500,000 | 10,000 | 150,000 |
| 18 | Quicksilver | Metal + Water | 18 | 150,000 | 1,150,000 | 8,333 | 63,889 |
| 18 | Rust | Metal + Water | 6 | 150,000 | 1,650,000 | 25,000 | 275,000 |
| 18 | Scoria | Metal + Earth | 22 | 150,000 | 1,150,000 | 6,818 | 52,273 |
| 18 | Steel | Metal + Cold | 14 | 100,000 | 1,500,000 | 7,143 | 107,143 |
| 18 | Sulfur | Fire + Metal | 15 | 250,000 | 1,250,000 | 16,666.66 | 83,333.33 |
| 21 | Ember | Light + Fire | 8 | 275,000 | 1,600,000 | 34,375 | 200,000 |
| 21 | Flash | Light + Lightning | 6 | 200,000 | 1,200,000 | 33,333 | 200,000 |
| 21 | Glare | Light + Cold | 9.5 | 325,000 | 1,900,000 | 34,211 | 200,000 |
| 21 | Glass | Light + Earth | 12.5 | 450,000 | 2,400,000 | 36,000 | 192,000 |
| 21 | Heat | Light + Fire | 12 | 400,000 | 2,300,000 | 33,333 | 191,667 |
| 21 | Hypnotic | Light + Air | 21.5 | 700,000 | 3,500,000 | 32,558 | 162,791 |
| 21 | Light | Light Dragon x2 [1] | 10 | 350,000 | 1,000,000 | 35,000 | 100,000 |
| 21 | Lotus | Light + Water | 7 | 225,000 | 1,400,000 | 32,143 | 200,000 |
| 21 | Luminous | Light + Plant | 13 | 450,000 | 2,800,000 | 34,615 | 215,385 |
| 21 | Meadow | Light + Plant | 9 | 300,000 | 2,500,000 | 33,333 | 277,778 |
| 21 | Nectar | Light + Water | 5 | 500,000 | 3,000,000 | 100,000 | 600,000 |
| 21 | Palladium | Light + Metal | 5.5 | 175,000 | 1,100,000 | 31,818 | 200,000 |
| 21 | Phantom | Light + Cold | 8.5 | 300,000 | 1,700,000 | 35,294 | 200,000 |
| 21 | Radiant | Light + Metal | 10.5 | 350,000 | 2,100,000 | 33,333 | 200,000 |
| 21 | Sand | Light + Earth | 6.5 | 225,000 | 1,300,000 | 34,615 | 200,000 |
| 21 | Shimmer | Light + Water | 11 | 375,000 | 2,200,000 | 34,091 | 200,000 |
| 21 | Wind | Light + Air | 5 | 175,000 | 1,000,000 | 35,000 | 200,000 |
| 21 | Mirror | Light + Metal | 14 | 250,000 | 1,250,000 | 17,857.14 | 89,285.71 |
| 21 | Halo | Air + Light | 14 | 1,000,000 | 50,000 | 166,666.66 | 4,166.66 |
| 25 | Abyss | Water + Dark | 7.5 | 350,000 | 1,600,000 | 46,666.66 | 213,333.33 |
| 25 | Acid | Dark + Metal | 15.5 | 725,000 | 3,450,000 | 48,516.13 | 222,580.65 |
| 25 | Cave | Dark + Earth | 11 | 520,000 | 2,600,000 | 47,273 | 236,364 |
| 25 | Crypt | Dark + Cold | 17.5 | 825,000 | 3,750,000 | 47,143 | 214,286 |
| 25 | Dark | Dark Dragon x2 [1] | 13 | 600,000 | 1,500,000 | 46,154 | 115,385 |
| 25 | Dungeon | Dark + Fire | 15 | 510,000 | 2,880,000 | 34,000 | 192,000 |
| 25 | Frostbite | Cold + Dark | 4 | 500,000 | 500,000 | 125,000 | 125,000 |
| 25 | Fungus | Dark + Plant | 13 | 650,000 | 3,150,000 | 50,000 | 242,308 |
| 25 | Howl | Dark + Air | 12.5 | 575,000 | 2,800,000 | 46,000 | 224,000 |
| 25 | Miasma | Air + Dark | 10.5 | 500,000 | 2,400,000 | 47,619.05 | 228,571.43 |
| 25 | Mirage | Dark Dragon + Light [1] | 17 | 800,000 | 3,600,000 | 47,058.82 | 211,764.71 |
| 25 | Nightshade | Dark + Plant | 13.5 | 650,000 | 3,150,000 | 48,148 | 233,333 |
| 25 | Ooze | Dark + Water | 18.5 | 875,000 | 4,000,000 | 47,297.30 | 216,216.22 |
| 25 | Promethium | Metal + Dark | 8 | 375,000 | 1,800,000 | 46,875 | 225,000 |
| 25 | Root | Earth + Dark | 9 | 425,000 | 2,000,000 | 47,222 | 222,222 |
| 25 | Ruin | Dark + Cold | 6 | 275,000 | 1,400,000 | 45,833 | 233,333 |
| 25 | Shadow | Light Dragon + Dark [1] | 18 | 850,000 | 3,900,000 | 47,222.22 | 216,666.67 |
| 25 | Spark | Dark + Lightning | 9.5 | 450,000 | 2,200,000 | 47,368 | 231,579 |
| 25 | Watch | Dark + Fire | 8 | 270,000 | 1,560,000 | 33,750 | 195,000 |
| 25 | Wisp | Lightning + Dark | 2 | 1,100,000 | 5,000,000 | 550,000 | 2,500,000 |
| 25 | Wraith | Dark + Lightning | 14 | 660,000 | 3,300,000 | 47,143 | 235,714 |
Notes
---