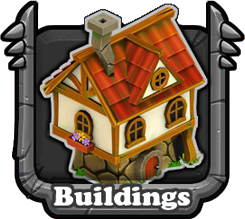 Buildings are non-habitat structures in the park that have a function beyond simple decoration.
Buildings can be moved around the entire park, including the ability to move them to a new island after their placement.
The specific functions of each is explained on the building's individual page.
---
On February 19, 2013, the Buildings icon in the market received its own unique sound.
---