Please note! Egg Pedestals are decorative; however, they cannot be purchased through the market!
You need to incubate an egg and select "display" instead of "hatch" or "sell" to turn your egg into a Pedestal.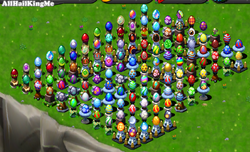 "

"The wizards somehow found a way to prevent the 'DRAGON NAME'* egg from hatching while in your magical park by placing it on this pedestal. Unfortunately eggs placed on these can never be hatched while they remain on the grounds of your park. They sure do make neat decorations though!"

"



 

— Game Description 
*The 'DRAGON NAME' changes to the name of the dragon whose egg is displayed on the pedestal.
Some eggs were changed after they were released.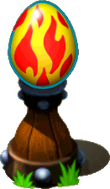 ---