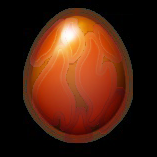 Hi everybody, I'm addicted to Dragonvale and Starfront: Collision, but more to Dragonvale. I'm currently level 15 and going up to 16 soon, In case you've been wondering, its Rip Abigone here.
Update: I'm already level 18.
Update 2: HELL YEAH BABY! FINALLY GOT A SANDSTORM DRAGON!
Game Progress
Edit
Dragon Species in Park: 30/34
Dragon Species Lack: 4 (Bone, Sun, Moon, Rainbow)
Current Level: 20
Favourite Dragon(s): Blue Fire, Reindeer, Sun, Moon, Rainbow, Sandstorm, Sonic, Swamp
Most hated Dragon(s): Lava Dragon, as it destroyed my chances of getting a Bone Dragon on October.
Comment on self: Nothing to say.