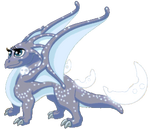 Hi! I`m Liberkhaos.
I love video games, Magic the Gathering, D&D, Comic books(mainly DC Comics from before the reboot) and a lot of geeky stuff.
For physical activity, I love long walks, bicycle and longboard.
I have a wonderful spouse and a beautiful daughter. This means I don`t have as much time(nor budget) for the aforementioned hobbies but believe me, it`s all worth it.
My name comes from the Latin "Liber" which means free(as in freedom) and the Greek "Khaos" which means... hum... well... chaos(You didn't see that one coming heh?).
Level: 40
Islands: 7 + EBS + Gemstone Island
Missing Dragons: None
Gold Shrines: All
Level 20 Dragons: 2
Achievements: All
If you wish to add me as a friend, my Gamecenter account is liberkhaos but don`t expect too many gems as I do have a Dragonsai Tree but I give priority to my friends. However, I do not ask anyone to give me gems either(donations are welcome but not mandatory). So if you`re looking for more money or peeking at my park, you`re welcome in my lair!
If you have any questions, Don't hesitate to hit my message wall or PM me on the DV External Forum. Personal messages can be sent in English or French. PS: For requests concerning one of my blogs please use the comment section of the appropriate blog.
Liber
Liver
Liner
Lover
Liver Kabobs
Liberater
Libia
Liby
LK
Alien
Dove
Libs
Pervyfool