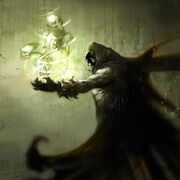 Who Am I?Edit
I am currently a High School student living in Australia, so there isn't much I can say about myself ATM :P
Game Center ID: Necroted1337, add to look at my park, not doing Gem4Gem.
Who is Necroted
Necroted is my gaming name, my substitute if it is unavailable is Necroted1337, so I decided to make simple backstory behind the name. Necroted is a highborn Necromancer (Hence Necro-) and loyal servant to the current Dark Lord Taro, as have his ancestors been to the previous Lords. His ancestors and all their offspring were granted the ability to morph into a bear by Zen II since the family has gained favors in the eyes of many Dark Lords (hence -Ted).
Dragons I Don't OwnEdit
Rare: Moon
Limited: Bone, Reindeer, Bloom, Panlong, LYD, Sakura, Love, Clover, Gold Olympus, Silver
Normal:
Egg Pedestals I OwnEdit
Plant: Plant, Moss, Lichen, Cactus, Tree, Swamp, Seaweed, Willow, Poision, Pollen, Flower, Evergreen
Earth: Earth, Mountain, Crystal, Quake, Mud, Lava
Fire: Fire, Scorch, Blazing, Firefly, Lava, Forge, Poison, Firework
Cold: Cold, Storm, Lichen, Mountain, Iceberg, Snow, Ice
Lightning: Lightning, Firefly, Scorch, Sonic, Quake, Copper, Magnetic
Water: Water, Fog, Swamp, Iceberg, Ice, Rust
Air: Blazing, Sonic, Fog, Willow, Chrome, Pollen, Firework
Metal: Metal, Forge, Magnetic, Chrome, Rust
Limited & Rare: Sun, Firework (x17)
P.S. Those 17 Fireworks were from Scorch and Chrome and I also got 2 from Fire and Air which I hatched.
Park StatusEdit
Level: 25
Approximate Park Value: $390,000,000 (will update every 10 million)
Islands: 6
Unfinished Achievements: Every Last One
Favourite PagesEdit
Dear Backflip Studios
Dear Backflip Studios (Artistic Version)