Dear BackFlip Studio!
Go see the Artistic version, look for me, I'll be posting my dragons there!
This is the two classes of dragons I want to see in the later updates(someday). The Light dragon and Dark Dragon with possible names combos for each combo.
Eggs
The dark hybrids egg color silver(unless they change the metal eggs to gray)
the light hybrids egg color gold-like
Hybrids:
Dark
Dark and Plant = Vine/NightShade/Oleander
Dark and Earth = Core/Cave/Crater/Carbon
Dark and Water = Acid/Tsunami/Gui/Oil
Dark and Fire = Inferno/Nova/Fiery
Dark and Cold = Dusk/Arctic/Shiver
Dark and Air = Shadow/Twister/Blast/Haze
Dark and Lightning = Bolt/Shout/Grid
Dark and Metal = Obsidian/BlackKnight/Shard

Light
Light and Plant = Eden/Garden/Sunflower
Light and Earth= Prism/Glass/Gaia
Light and Water= Holywater or Shimering/Fountain/Bubble
Light and Fire = Crimson/Phynix/Furnace
Light and Cold = Dawn/Soul/Glacial
Light and Air = Sky/Angel/Refresh/Fan
Light and Lightning = Flash/Spark/Swift/Moth
Light and Metal = Gilded/Titanium/Knight
New Dragon Class
Science and Dark =Void/Nulcear/Hyper
Science and Light =Medicine/Aurora
Magic and Dark = Spirit/Omen/Curse
Magic and Light = Cure/Aura
Mythical and Dark = Gargoyle/Vampire
Mythical and Light = Griffin/Fantasy
Ancient and Dark = Monster/Mummy
Ancient and Light = Hero/Talisman
Opposite combo
Dark and Light should make the following:
Yin Dragon *
Yang Dragon *
Miracle Dragon
Balance Dragon
Chaos Dragon
Karma Dragon
Shadowlight Dragon
Supertypes
Dark++
Death Dragon
Fear Dragon
Yin Dragon
Black Dragon
Light++
Guardian Dragon
Hope Dragon
Yang Dragon
White Dragon
Working on element combo
This list is a list of hybrid, which I have not choose the element combos.
Wisdom Dragon
Pride Dragon
Mercery Dragon
Jersey Dragon
Lurk Dragon
Flight Dragon
Neptune Dragon
Egyptian Dragons (Amun, Bes, Geb, Hapy, Pharaoh, Etc.)
Greek Mythology Dragons (Medusa, Zeus, Healeos, etc.)
Multi Element Combo
Solar Dragon -(Science+Light+Fire)
Tar Dragon -(Water+Dark+Earth)
Wave Dragon -(Water+Earth+Light)
Jinx Dragon(Friday 13th) -Cold+Dark+Lightning (Limited Dragon)
Onix Dragon -Cold/Earth/Dark
Black Dragon- Dark/Lightning/Fire (Limited Dragon)
Phantom Dragon(Halloween) - Dark/Air/Cold (Limited Dragon)
Alien Dragon (Dark/Fire/Lightning/Air)
Fairy Dragon (Light+Magic+Plant+Air)
Pixie Dragon (Light+Plant+Air)
Neon Dragon (Lightning+Light+Metal)
Petal Dragon (Plant+Air)
Nightmare Dragon (Magic+Air+Dark)
Dream Dragon (Light+Air+Magic)
Habitats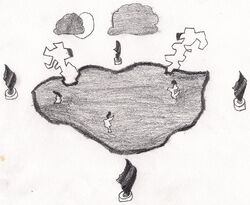 Small Dark Habitat
Cost: 1,500,000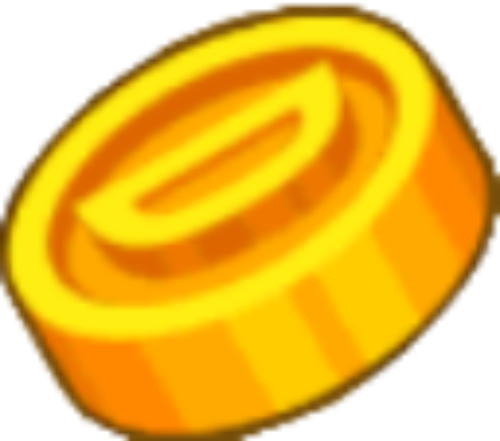 Max Income: 20,000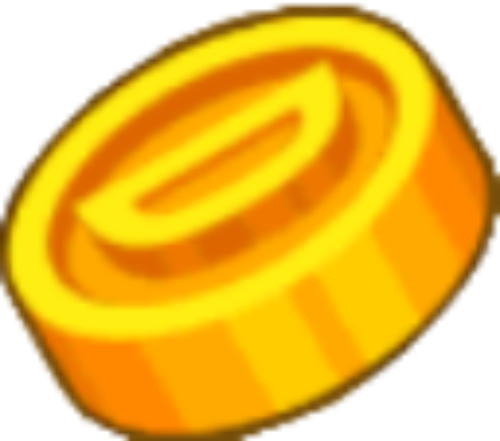 Dragon Capacity: 2
Information: Featuring rocks and stones from the Amon Caverns, this habitat doesn't have a very happy feel. The only thing puzzling our wizards is why the rocks have shadows that are backwards! But I'm sure your dark dragons will like it!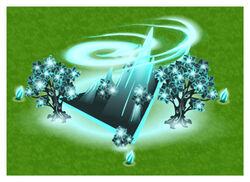 Small Light Habitat
Cost: 1,500,000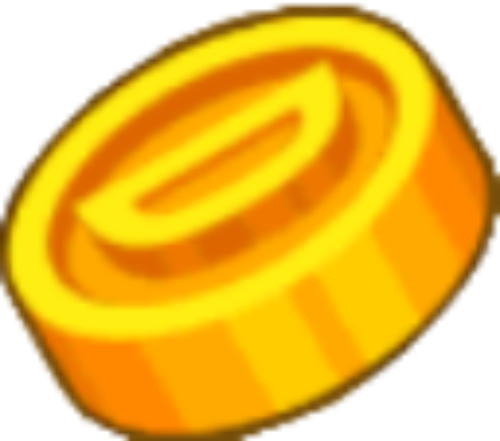 Max Income: 15,000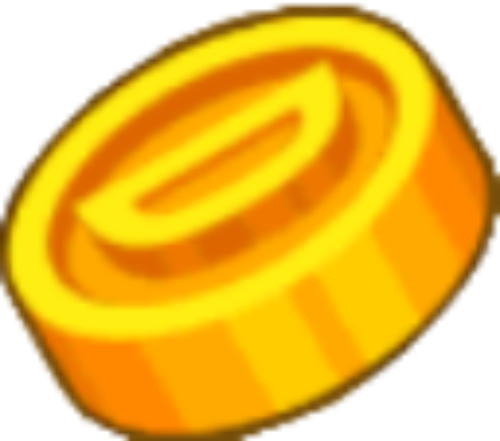 Dragon Capacity: 2
Information: None
Currently Voting
This session is currently down, I am sorry, if you have any ideas, please post what you think the next hybrid should be (I'll take them as suggestion)...
Voted
What should the elements name be? Light/Dark:35, Yin/Yang:3(Winner:Light/Dark)
What elements should be used to make Fairy Dragon? Light+Air+Water:2, Plant+Air+Light:19, Fire+Lighting+Light:0, Light+Lighting+Air:0, Fire+Light+Air:0, Light+Cold+Air:0, Other:1(Winner:Plant+Air+Light)
What elements should be used to make Yin Dragon?Plant:0, Earth:0, Fire:1, Cold:0, Lightning:0, Water:0, Air:1, Metal:0, Super type(Dark++):6, Opposite(Light):6(Winner:Super type/Opposite)
What elements should be used to make Yang Dragon? Plant:0, Earth:1, Fire:0, Cold:0, Lightning:0, Water:0, Air:0, Metal:0, Super type(Dark++):5, Opposite(Light):5(Winner:Super type/Opposite)
What elements should be used to make Neon Dragon? Dark+Lightning:2, Dark+Lightning+Fire:7, Lightning+Dark+Metal:11, Other:2 (Winner:Lightning+Dark+Metal)
What elements should be used to make Pixie Dragon? Air+Dark+Plant:3, Air+Light+Plant:12, Air+Dark+Fire:2, Air+Light+Fire:4, Other:0 (Winner:Air+Light+Plant)
What elements should be used to make Dream Dragon? Light+Air+Magic:15, Light+Cold:3, Light+Cold+Air:6, Other:1 (winner:Light+Air+Magic)
What elements should be used to make Nightmare Dragon?Magic+Air+Dark:16, Dark+Cold:4, Dark+Cold+Air:5, Other:1 (Winner:Magic+Air+Dark)
Should I add Science and Magic Hybrids to this list? Yay sure!:22, No way!:5 (Winner:Yay Sure!)
What dragon names is better? Prism:10, Jewel:5 (Winner:Prism)
What dragon names is better? Carbon:9, Coal :3 (Winner:Carbon)
What elements should be used to make Haze Dragon? Dark+Air:12, Dark+Cold:1, Dark+Magic:0, Other:0 (Winner:Dark+Air))
Should I add Monster and Hero Hybrids to this list? Yay sure!:2, No way!:11 (Winner:No way!))
What dragon names is better?Holywater:4, Shimering:14 (Winner: Shimering)
What elements should be used to make Silver Dragon? Metal+Earth+Dark:1, Metal+Dark:0, Metal+Cold+Dark:8,None because of Quick Sliver Dragon:6 Other:2 (Winner:Metal+Cold+Dark)*REMOVED*
Should I add Mythical and Ancient Hybrids to this list?Yay sure!:11, No way!:5 (Winner:Yay Sure!)
What elements should be used to make Gold Dragon? Metal+Earth+Light:13, Metal+Light:2, Metal+Fire+Light:0, None because of Leap Year Dragon:1, Other (Winner:Metal+Earth+Light)*REMOVED*
What elements should be used to make Origin Dragon? Science+Light+Ancient:4, Science+Light:2, Ancient+Science:3, Other:2 (winner:Science+Light+Ancient)
Should I add New Dragon Classes Ideas Hybrids to this list? Yay sure!:9, No way!:0(Winner:Yay sure!)
What elements should be used to make Fairy Dragon? Light+Plant+Air:5, Magic+Plant+Air:2, Light+Magic+Plant+Air:6, Plant+Light+Magic:1, Other:1(Winner:Light+Magic+Plant+Air)
What elements should be used to make Hyper Dragon? Science+Dark+Mythical:2, Science+Dark:10, Magic+Dark:10, Other:0 (Winner:Science+Dark)
What elements should be used to make Solar Dragon? Science+Light+Fire:12,Science+Light:0, Other:0(Winner:Science+Light+Fire)
Do you want to see Zodiac dragons? Yes(As their own Class):3, Yes(As monthly Hybrids):11,No way!:2
Special Thanks