Greetings All!
I've decided to join in the fun, having been inspired by the incredible assortment of Dragonvale concepts in this amazing post in Liberkhaos's blog Liberkhaos/Dear_Backflip_Studio!(Artistic_version)
I used the official DragonVale template as I wanted to make the design as authentic as possible.
First up is what would be a limited hybrid dragon for the Fourth of July U.S. holiday
LIBERTY DRAGON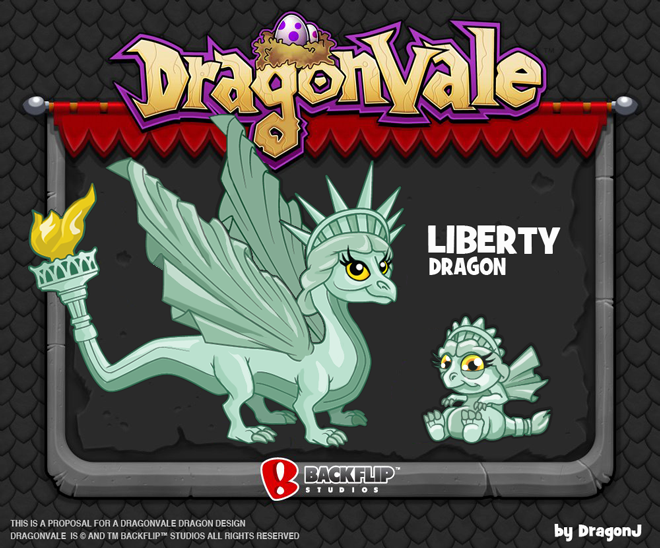 Metal/Water/Fire hybrid
The Liberty Dragon values independence above all else. Always on the move - from Purple Mountain Majesties and Sea to Shining Sea they only pass this way, above the Fruited Plain, once a year. The Liberty Dragon with its Crown of Good & Brotherhood shines its Golden Torch Tail as a beacon of hope and of freedom for all! Despite their proclivity for freedom, a Liberty Dragon might choose to stay in your park as long as you provide them with plenty of treats - and ask them nicely!