I started playing DragonVale in mid-January 2012. At first I took things slowly and didn't look anything up, but after about a month I was fully addicted and checking out the activity on the Wiki and on Facebook. Right away I noticed the large number of breeding questions, most of which could be answered pretty easily using the info provided in the market. Although, even if you understand the process, it might be nice to have a quick reference. I thought about how I might create such a tool for a few minutes (and those first ideas were pretty silly), but shelved it and moved on.
Later, on March 7th, the way to do it just popped into my head. And those breeding questions hadn't gone away, only increased. So I headed first to the App Store to see if anything already existed, and found the "DragonVale Breeding Simulator" for $0.99. Looking at the reviews, it was clear that it wasn't very good. I wanted to give the developer the benefit of the doubt, but looking further, most of his apps are poorly-rated "tips" and "guides" for popular games that actually give only the most basic and obvious information. The first review on almost every app is 5 stars from the same account. And then I noticed how he says "... right now ... on sale for just .99! This special price won't last long so act soon!" That on top of it all just really ticked me off, and anger can be a powerful motivator. I stopped my search for existing tools right there, and a couple of hours later the Breeding Sandbox was born.
I posted it on Facebook a few times and it seemed to be well-received. On March 14th, after making several tweaks, I was ready to ask Bane Cane if he might consider adding it as a resource. He did, and the rest is history...
Well, almost. Dunkelzahn saw my post and introduced me to his Breeding Calculator, and directed me to a thread where he was figuring out some new breeding rules. I thank him very much for reaching out to me. It's people like him who are doing extensive tests and figuring out the rules --- I'm just plugging them in.
I also need to thank my good friends KoolMikeDee and BDFresh, without whom the sandbox would not exist. They introduced me to DragonVale and have helped me shape the sandbox along the way, and they do a good job just putting up with me in general.
At my full-time job, I spend hours and hours on not-usually-very-exciting web apps that sometimes only a handful of people see. So it's really nice to do something fun and out-of-the-blue and have it reach so many people for a change. I don't know if it's reduced the number of breeding questions (doesn't seem like it, haha), but hopefully it will save some people the $0.99.
Unique Sandbox Visitors by Country
This is really outdated now...
I thought the community might be interested in this data, as it may give a rough idea of the distribution of DV players throughout the world. And if we assume that it does, you can multiply the # of visitors by a constant for a very rough estimate of total players from that country. At the time of writing that constant is 41.6. For example, Australia may have 14634 * 41.6 = about 600,000 DV players. Haha, if this is accurate at all, it would lose its accuracy as you move down the list. (Side note, Google Analytics uses as much data as possible for this particular report but has to project some of it, which is why the numbers converge at the bottom to weird groups of 2, 4, 7, 9 etc.)
Date range: March 11, 2012 - July 10, 2012
United States,"98,261" (54.53%)
Australia,"14,634" (8.12%)
United Kingdom,"11,323" (6.28%)
Canada,"9,837" (5.46%)
Germany,"4,639" (2.57%)
Singapore,"4,497" (2.50%)
Thailand,"2,915" (1.62%)
Sweden,"2,908" (1.61%)
Taiwan,"2,839" (1.58%)
Netherlands,"2,827" (1.57%)
Philippines,"2,416" (1.34%)
Denmark,"2,171" (1.20%)
Italy,"1,810" (1.00%)
Malaysia,"1,483" (less than 1%)
France,"1,468"
Indonesia,"1,323"
Norway,"1,210"
Brazil,"1,181"
Mexico,"1,139"
New Zealand,"1,137"
Spain,992
Hong Kong,926
Switzerland,844
Japan,754
Belgium,660
Austria,530
Ireland,469
India,444
South Korea,437
Russia,373
Turkey,358
Vietnam,270
Trinidad and Tobago,248
South Africa,230
United Arab Emirates,206
Israel,203
Portugal,191
Greece,184
Romania,169
Saudi Arabia,167
Czech Republic,152
Finland,147
Puerto Rico,147
Colombia,144
Poland,132
Chile,125
Croatia,125
Guam,122
China,110
Qatar,110
Venezuela,103
Argentina,98
Bangladesh,90
Ukraine,81
Peru,71
Costa Rica,66
Panama,66
Bulgaria,63
Brunei,63
Cyprus,51
Egypt,51
Sri Lanka,51
Guatemala,49
Hungary,46
Bahrain,41
Jersey,39
Kuwait,39
Luxembourg,36
Greenland,34
Lebanon,34
Slovakia,34
Monaco,29
Dominican Republic,24
22 - Aruba, Isle of Man, Kazakhstan, Macau, Pakistan, Slovenia
17 - Iceland, Morocco
14 - Bahamas, Belarus, Ecuador, Estonia, Latvia, Malta
12 - Netherlands Antilles, Macedonia [FYROM], U.S. Virgin Islands
9 - Barbados, Bermuda, Guernsey, Cambodia, Cayman Islands, Mauritius, Serbia, El Salvador, Uruguay
7 - Azerbaijan, Jordan, Kenya, Laos, Mongolia, Mozambique, N1geria, Réunion, Sudan
4 - Afghanistan, Armenia, Bosnia and Herzegovina, Ethiopia, Iraq, Saint Lucia, Liechtenstein, Lithuania, Montenegr0, Myanmar [Burma], Northern Mariana Islands, Oman, Tunisia
2 - Andorra, Åland Islands, Bhutan, Belize, Dominica, French Guiana, Gibraltar, Guadeloupe, Honduras, Haiti, Iran, Jamaica, Kyrgyzstan, Moldova, Martinique, Maldives, Namibia, New Caledonia, Nicaragua, Nepal, Suriname, Turks and Caicos Islands, Timor-Leste, Saint Vincent and the Grenadines
Coming Soon It Lives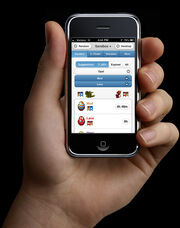 Oct 16, 2012 - Mobile version launched
Coming Soon It Lives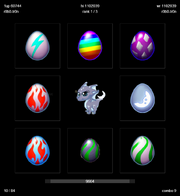 Apr 12, 2013 -
DragonVale Wizards' Challenge released
Ad blocker interference detected!
Wikia is a free-to-use site that makes money from advertising. We have a modified experience for viewers using ad blockers

Wikia is not accessible if you've made further modifications. Remove the custom ad blocker rule(s) and the page will load as expected.